A blackout is a complete interruption of electricity supply in a large area for a long time. The word that appeared in the vocabulary of the whole country to denote our life now.
This book is a very subjective view of very specific events. We are talking about several months at the end of 2022 and the beginning of 2023, during which Ukrainians faced, in one way or another, blackouts due to missile attacks from Russia.
This book is our first book, which we not only illustrated, but also became authors. This is not a novel, but a small chronicle of our daily life, of the experiences of our friends and acquaintances. Stories we've seen or heard about, which are dedicated to the resilience of our fellow citizens.
Yakaboo publishing 

2023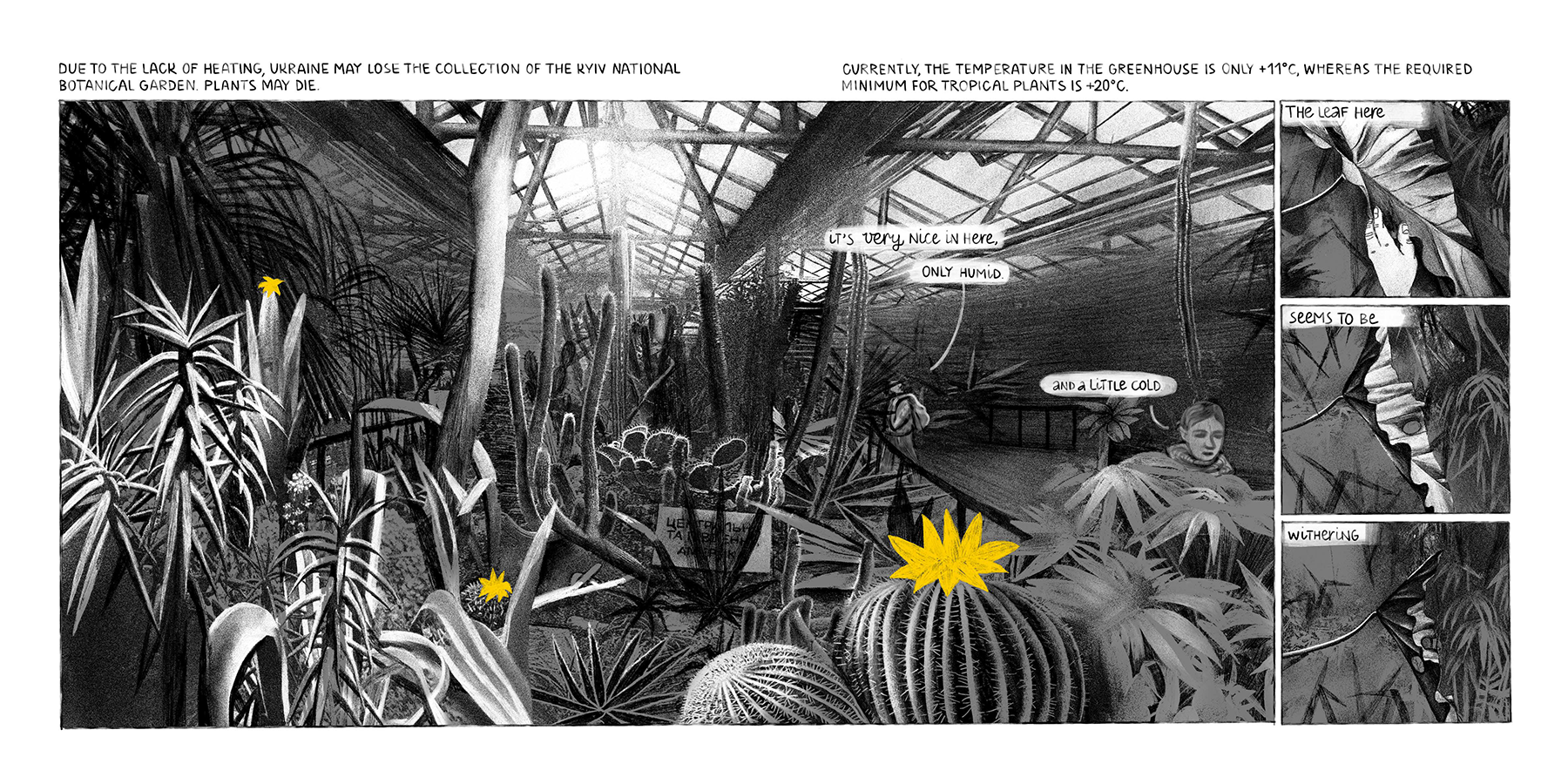 A lot of thanks to Anna Gavryliuk, who drew us into this adventure, to the entire team of Yakaboo publishing for the fact that the adventure turned into a book and to Les Vynogradov, for the fact that not only Ukrainian-speaking readers, but also English-speaking ones will be able to learn about the aquarium in Kramatorsk who sheltered fish for citizen and a Christmas tree in the Kharkiv metro.